Trust Carolina Surfacing for the Best Rubber Splash Pad Resurfacing in Asheboro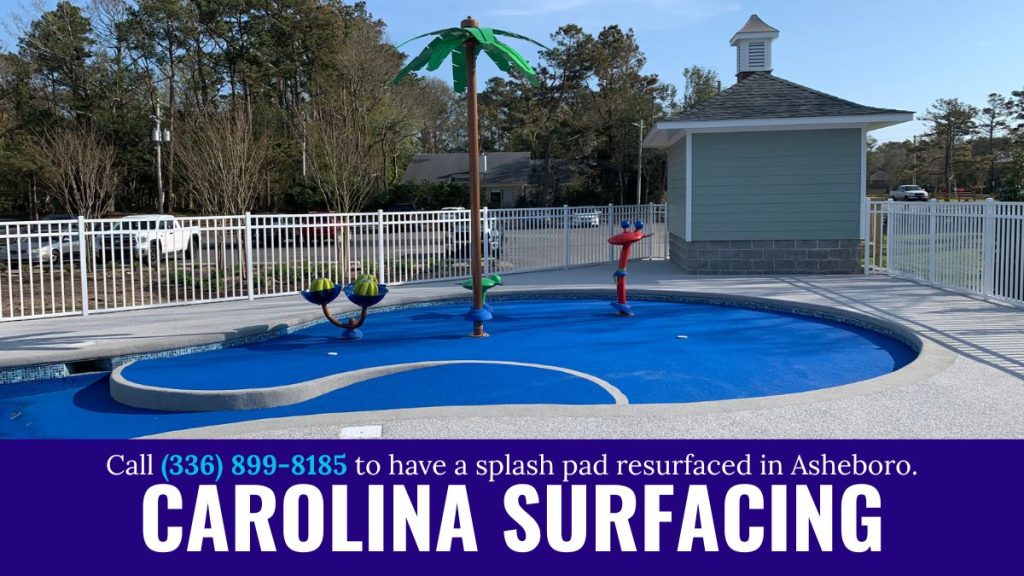 A splash pad is a fun and interactive water playground for children of all ages, but over time, the surface of a splash pad can become worn out, cracked, and faded, which not only looks unattractive but can also be unsafe for children to play on. When this happens, it is time to consider splash pad resurfacing in Asheboro from Carolina Surfacing.
Carolina Surfacing is a reputable company that specializes in installing rubber splash pads for commercial and residential properties in Asheboro and surrounding areas. If you're looking for the best splash pad resurfacing in Asheboro, Carolina Surfacing is the company to contact.
Why should you trust and depend on the professionals at Carolina Surfacing for Asheboro rubber deck surfacing? Here are some reasons:
Quality Materials and Expert Installation
Carolina Surfacing uses high-quality rubber materials that are durable and long-lasting. Their team of experts is highly skilled in installing rubber splash pads, ensuring that the final product is top-notch.
Customized Designs
They offer customized designs to fit your specific needs and preferences. They work with you to create a design that complements your property and meets your functional requirements.
Affordable Pricing
Carolina Surfacing also offers competitive pricing for their services, ensuring that you get the best value for your money. They provide free estimates, so you can know upfront what to expect in terms of pricing.
Exceptional Customer Service
Carolina Surfacing prides itself on exceptional customer service because their team is friendly, knowledgeable, and always ready to help you with any questions or concerns you may have. They keep you informed throughout the entire process, ensuring that you're satisfied with the final result.
In conclusion, if you're in need of splash pad resurfacing, Carolina Surfacing is the company to contact. With quality materials, expert installation, customized designs, affordable pricing, and exceptional customer service, you can trust and depend on them for the best Asheboro rubber deck surfacing. They have years of experience in resurfacing splash pads and have a team of skilled and experienced technicians. For more information about splash pad resurfacing in Asheboro, browse www.heyitsrubber.com.