High-Quality Splash Pad Resurfacing in Raleigh, North Carolina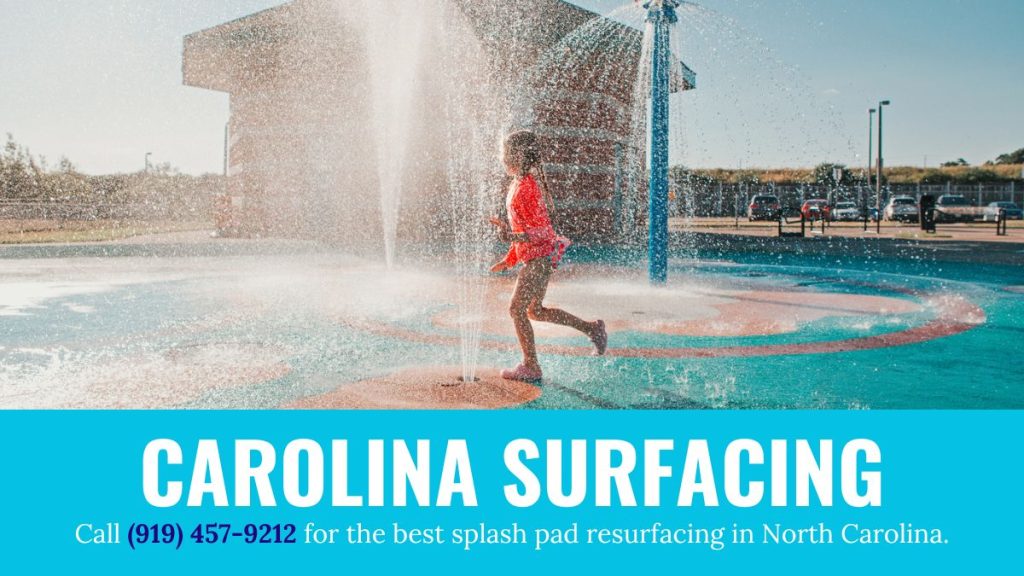 Are you looking for the best rubber splash pad resurfacing in Raleigh? If so, Carolina Surfacing is the answer because with many years in the industry, Carolina Surfacing has been installing professional and custom rubber surfaces for playgrounds and splash pads to improve community spaces all around North Carolina.
They offer their services to residential and commercial customers in the greater Raleigh area, and as a trusted leader in the rubber surfacing industry, they provide quality solutions that are durable and safe. Their professional team has many years of experience providing high-quality products and reliable service, making them a popular choice for residential and commercial Raleigh NC splash pads.
Carolina Surfacing understands how important it is to create safe play environments for children of all ages to enjoy. That's why their experienced technicians use state-of-the-art tools when installing splash pads to guarantee the highest levels of safety possible. In addition, they use eco-friendly materials designed to outlast other traditional surfacing options like asphalt or concrete.
It's no wonder why Carolina Surfacing is known among homeowners, schools, municipalities, campgrounds, daycare centers, parks & recreation departments across North Carolina for their top-quality services when it comes to splash pad resurfacing in Raleigh, NC. Their team understands that each project is unique when it comes to design ideas as well as budget and timeline considerations. Therefore, at Carolina Surfacing, they ensure that every unique project receives customized attention from start to finish!
Look no further than Carolina Surfacing for a reliable partner you can trust with your Raleigh NC splash pads! Their dedicated team will provide helpful suggestions that will make your budget and timeline requirements easier to meet. In addition, they are ready to provide your community with a safe and durable option that will outlast other products on the market! For more information about splash pad resurfacing in Raleigh, browse www.heyitsrubber.com.