Experts in Commercial Pool Deck Resurfacing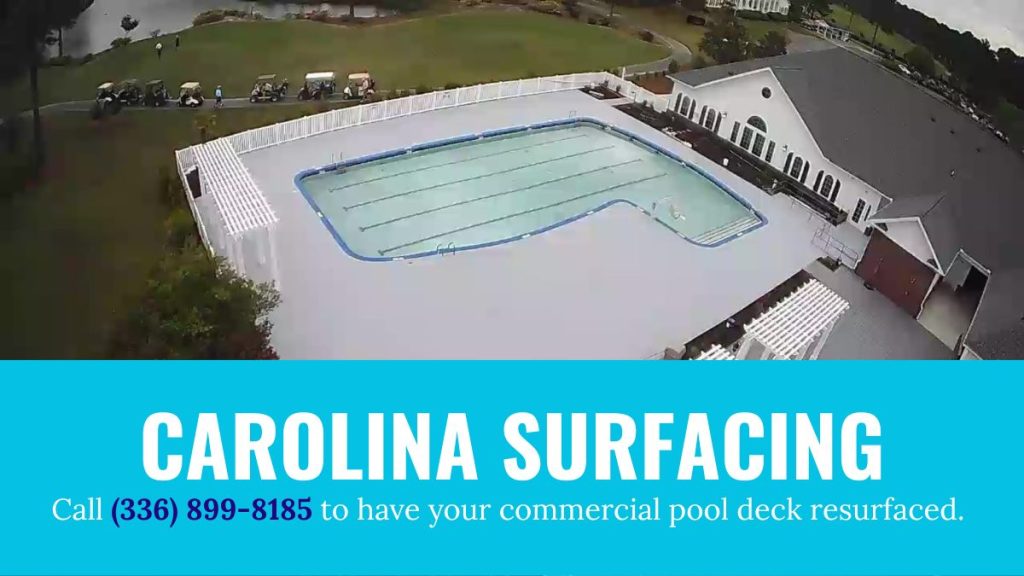 Are you seeking a reliable, professional company to resurface your commercial pool deck, and do you want to improve the appearance and safety of your pool area? If so, you should contact Carolina Surfacing because they are the experts in resurfacing for rubber commercial pool decks in Asheboro and other areas in North Carolina.
What is Rubber Resurfacing?
Rubber resurfacing is a process that involves applying a layer of rubber granules over an existing surface, such as concrete, asphalt, wood, or tile. The rubber granules are mixed with a special binder, creating a strong and flexible bond, and the result is a new surface that is durable, slip-resistant, and comfortable.
Why Choose Rubber Resurfacing for Your Commercial Pool Deck?
Rubber resurfacing has many benefits for commercial pool decks, such as:
It can withstand harsh weather conditions and heavy foot traffic.
It comes in various colors and patterns to suit your design preferences.
It is easy to maintain and repair and can reduce noise and heat absorption.
It can cover up cracks, stains, and uneven areas on your old surface.
Why Choose Carolina Surfacing for Your Rubber Resurfacing Project?
Carolina Surfacing has completed hundreds of projects for hotels, resorts, water parks, schools, gyms, and other commercial facilities. They offer free estimates, competitive prices, and a 5-year warranty on all of their pool deck resurfacing jobs.
The professionals at Carolina Surfacing are more than just contractors – they are your partners in creating a beautiful and functional pool deck to enhance your business and impress your customers. They will work with you from start to finish, ensuring you are satisfied with the results. They will also provide tips and advice on caring for your rubber pool deck and extending its lifespan.
Contact Carolina Surfacing for Asheboro Pool Deck Resurfacing
Don't settle for less than the best regarding your Asheboro pool deck resurfacing, so contact Carolina Surfacing today and discover why they are the leading experts in rubber commercial pool decks in Asheboro. For more information about their rubber commercial pool decks in Asheboro and surrounding areas, browse www.heyitsrubber.com.