Elevate Your Deck with Rubber Resurfacing in Raleigh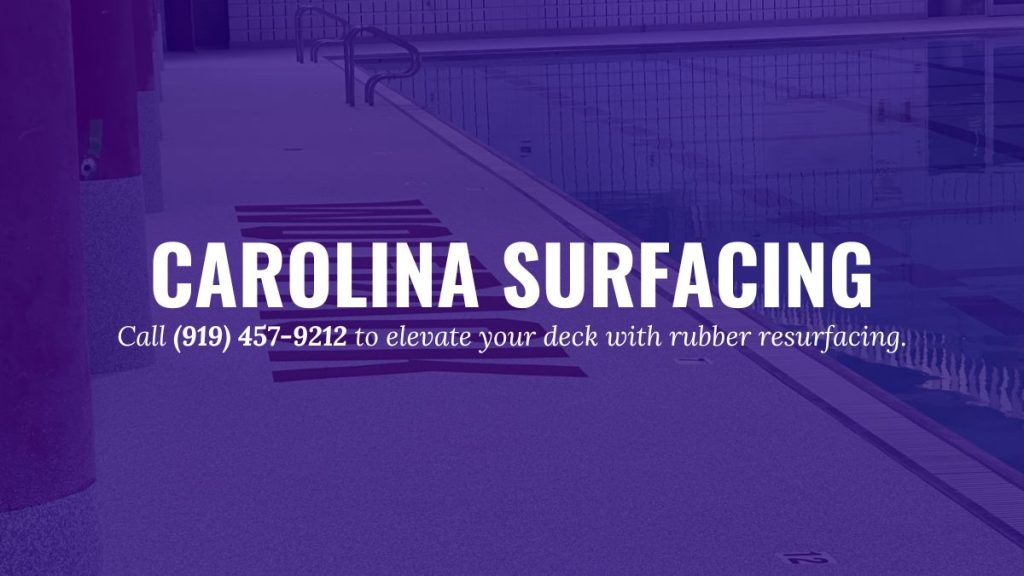 If you're a homeowner in Raleigh looking to transform your deck and extend its lifespan, Carolina Surfacing has the perfect solution for you: rubber resurfacing in Raleigh. Decks are essential outdoor spaces for relaxation and entertainment, and over time, they can wear down due to exposure to the elements. To ensure that your deck remains not only functional but also aesthetically pleasing, it might be time for a deck makeover with rubber resurfacing.
The Benefits of Rubber Resurfacing
Rubber resurfacing is an innovative technique that can breathe new life into your deck, making it safer, more attractive, and longer-lasting. This process involves applying a specialized rubber coating to the existing deck surface, creating a protective barrier that shields your deck from the effects of rain, sun, and foot traffic.
Durability
One of the standout advantages of rubber resurfacing is its remarkable durability. Raleigh's climate can be unpredictable, with intense heat in the summer and occasional heavy rains. Rubber resurfacing not only protects your deck from these conditions but also helps prevent cracking, splintering, and fading, ensuring your deck looks great year-round.
Safety First
Carolina Surfacing understands the importance of safety, especially when it comes to your outdoor space. Rubber resurfacing in Raleigh provides an excellent slip-resistant surface, reducing the risk of accidents and injuries. This is especially crucial for families with children or elderly members who use the deck regularly.
Aesthetics Matter
Beyond the functional benefits, rubber resurfacing also gives you the opportunity to enhance the visual appeal of your deck. The rubber coating is available in a variety of colors and textures, allowing you to customize your deck's appearance to match your style and preferences. Whether you want a classic wood-grain look or a more contemporary design, Carolina Surfacing can provide a solution that suits your taste.
The Carolina Surfacing Difference
When you choose Carolina Surfacing for your rubber resurfacing project in Raleigh, you're choosing a company with a track record of excellence. They are experts in transforming worn, weathered decks into beautiful, safe, and long-lasting outdoor spaces. With years of experience and a commitment to quality, their team ensures that your deck revitalization project is completed to your utmost satisfaction.
In conclusion, rubber resurfacing offers homeowners a fantastic way to refresh and protect their decks, making them safe, durable, and visually appealing. Carolina Surfacing is the company to trust with this essential home improvement project. If you're ready to give your deck a new lease on life, contact Carolina Surfacing today and discover the difference rubber resurfacing can make for your outdoor living space. For more information about rubber resurfacing in Raleigh, browse www.heyitsrubber.com.